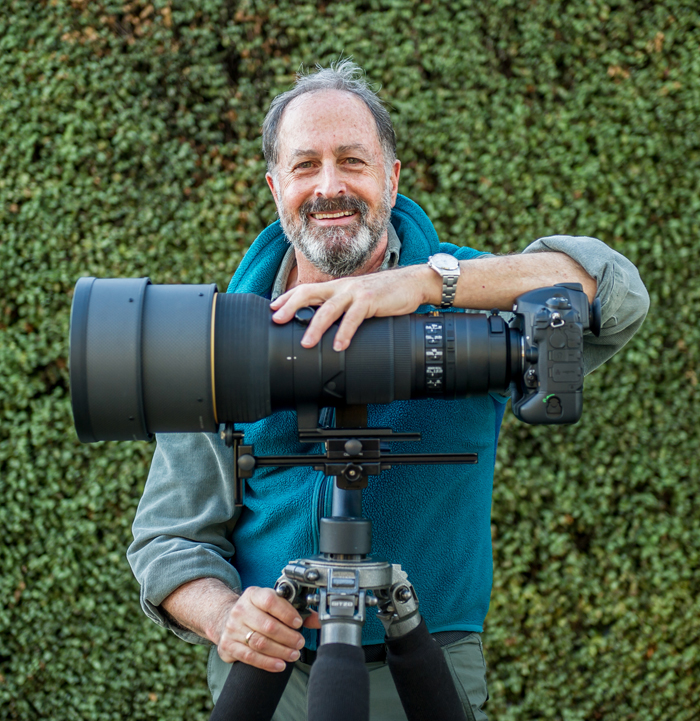 During my first trip to Alaska in 2003, my eyes were fully opened to the wonders of wildlife photography. At the age of 55, I was thrilled to have found a new passion.
Since then, I have been blessed with the privilege of traveling to some of the world's beautiful places to practice and improve my craft.
I constantly strive to elevate my photography through technical knowledge, the continuing application of my artistic training, and many hours spent in the field.
It is my sincere hope that my photos instill in you the viewer, a heightened appreciation of wildlife's beauty and its singular agenda, that of survival.
I shoot exclusively with Nikon mirrorless cameras and Nikkor lenses.
Thank you for visiting my website.